Since my last AccuRaw post was so clear – AccuRaw close-to but not as good as the X-Pro1 JPEG, I thought it would be useful to muddy the waters a little.
I selected the last two sample images because they had lots of fine, green detail. Which ACR struggles with. But this is not representative of many photographs. So I have a new sample with fine detail, but no leaves.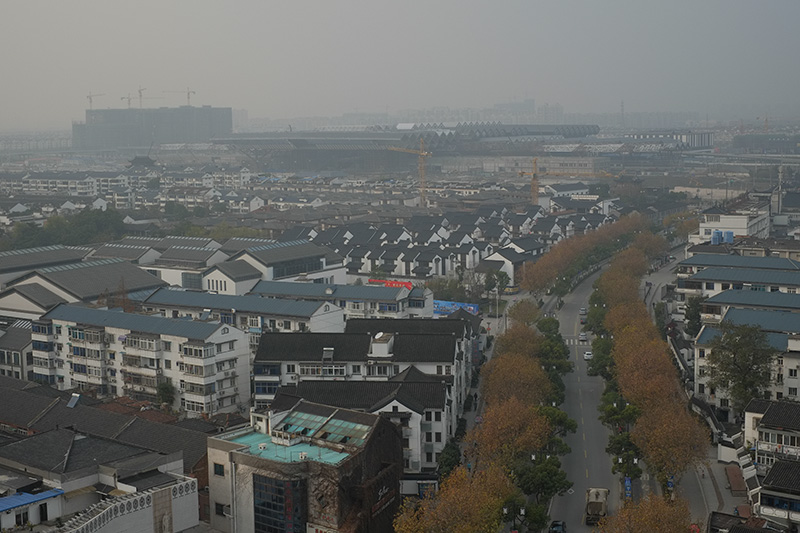 The scene is quite flat, yes. This is the JPEG from the camera. Provia color. It matches how I remember the scene quite well. The crops are taken from the center.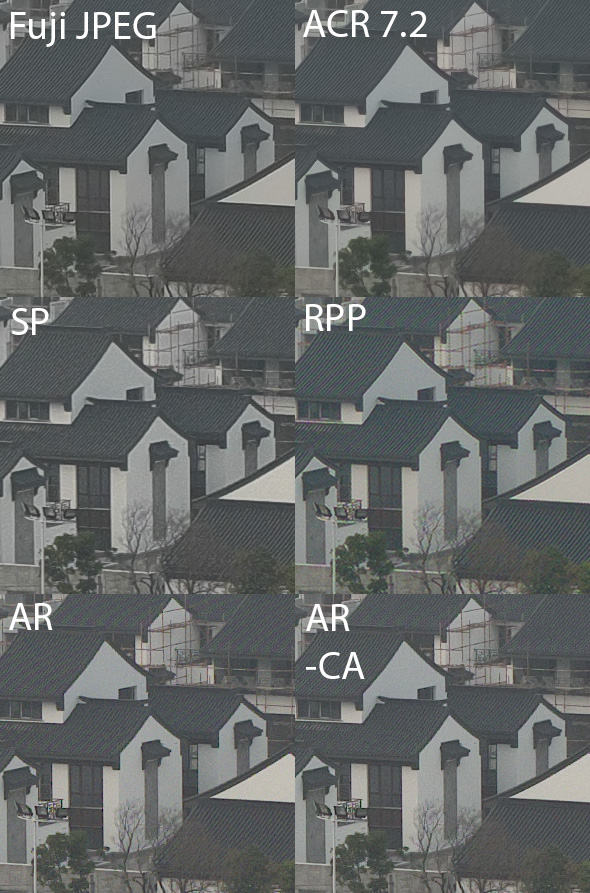 Sharpening settings:
JPEG: +1 in camera
Adobe Camera Raw 7.2: 25/1/1 amount/radius/detail
SilkyPix: NaturalFine
Raw Photo Processor: 200/0.5 smart sharpen in Photoshop
AccuRaw 0.9.5: default settings, 60% Luma Sharpness
AccuRaw 0.9.5 -CA: default settings, 60% Chroma Artifact Suppression, 60% Luma Sharpness
Now the AccuRaw and JPEG are very close. The AccuRaw files are a touch crisper, but have a little more sharpening applied. You can see clearly how the CA Suppression in the AccuRaw software helps to control the moire that appears. Still, a little moire is still visible in the CA suppressed conversion. The RPP file is the worst in this set. Mushy. Lots of artifacts. The ACR example is very very clean. No hints of noise. Not much fine detail. If you push the sharpening you can see the "watercolor" effect occurring. The SP file is also not too impressive. The clarity of the tree branches is a lot worse than the JPEG or the AccuRaw conversion.
I have found that with a little bit of color noise reduction in Camera Raw, you can further eliminate the visible moire. Here are the same crops, but with "10" Color noise reduction applied in ACR to RPP and AR files: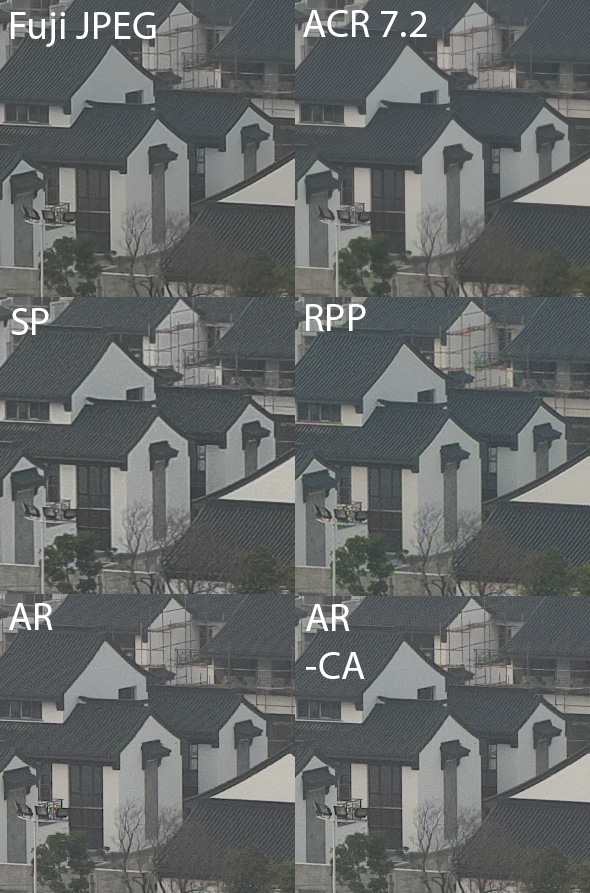 The moire is a lot less visible (though still present). It is interesting that despite Fuji's claims, moire is still present in the file. It apparently requires some demoisaicing hijinks to remove. If I stare hard enough at the JPEG file it looks like perhaps the roofs with the worse moire in the RPP/AR files have a touch less detail….