I've been busy with a class I've been taking so I haven't had much time to make blog posts. I am still taking plenty of pictures. Last Saturday I got a bunch of nice photos of my neighborhood's spring 5k, the "Azalea Classic", while my wife actually ran it.
Click the photo to enter the gallery.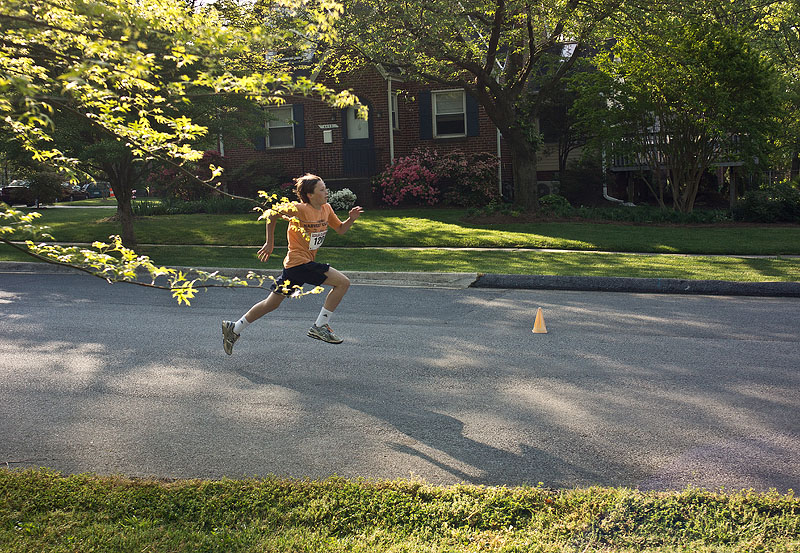 I'm still getting used to manually focusing everything. My "hit" rate was fairly good that day – maybe 70+% were in acceptable focus? But it was a bright and sunny day, so I was doing a lot of f8 shooting. The smaller size of the package (compared to a SLR) is still much appreciated. I'm getting less photos in focus, but I feel comfortable taking more photos, so it balances out at the end.
Everything was taken using a Nex-7(!) with a Voigtlander 28/1.9 Ultron. I really like the 40mm-ish focal length. To me, it can feel both "wide" and "normal" at the same time. The lens gives a subdued glow wide open and is pretty sharp edge to edge by f8.